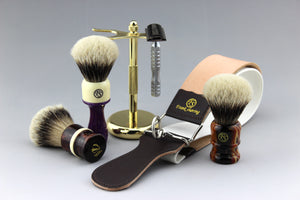 Return or exchange service without reason
Providing the best service is regarded as the highest honor of Frank Shaving.
Returns or exchanges are accepted within 10 days from the date you receive your order. A copy of the original invoice enclosed with your order must accompany the return. Products must be unused.
For more information please contact us:
Company Name: The Frank Grooming Industrial Limited
Company Address:
Room 301,No.108, Baishan Road, Yuhong District, Shenyang 110034
Tel: 502-531-5316
Email: frank@frankshaving.com